Who's ready to go for a hike?
Canada's vast and diverse landscapes offer a multitude of opportunities for outdoor adventures. Hiking is a wonderful way to immerse yourself in the country's natural beauty and create lasting memories with your family. In this article, we will take you on a journey to discover epic hikes across Canada that are perfect for the whole family. From scenic trails in national parks to coastal paths and forested routes, these family-friendly hikes combine breathtaking views with manageable distances and varied difficulty levels, ensuring an enjoyable experience for everyone.
No matter where you live in the country, you are never too far away from a great hiking trail. See how many of these hiking trails you've experienced: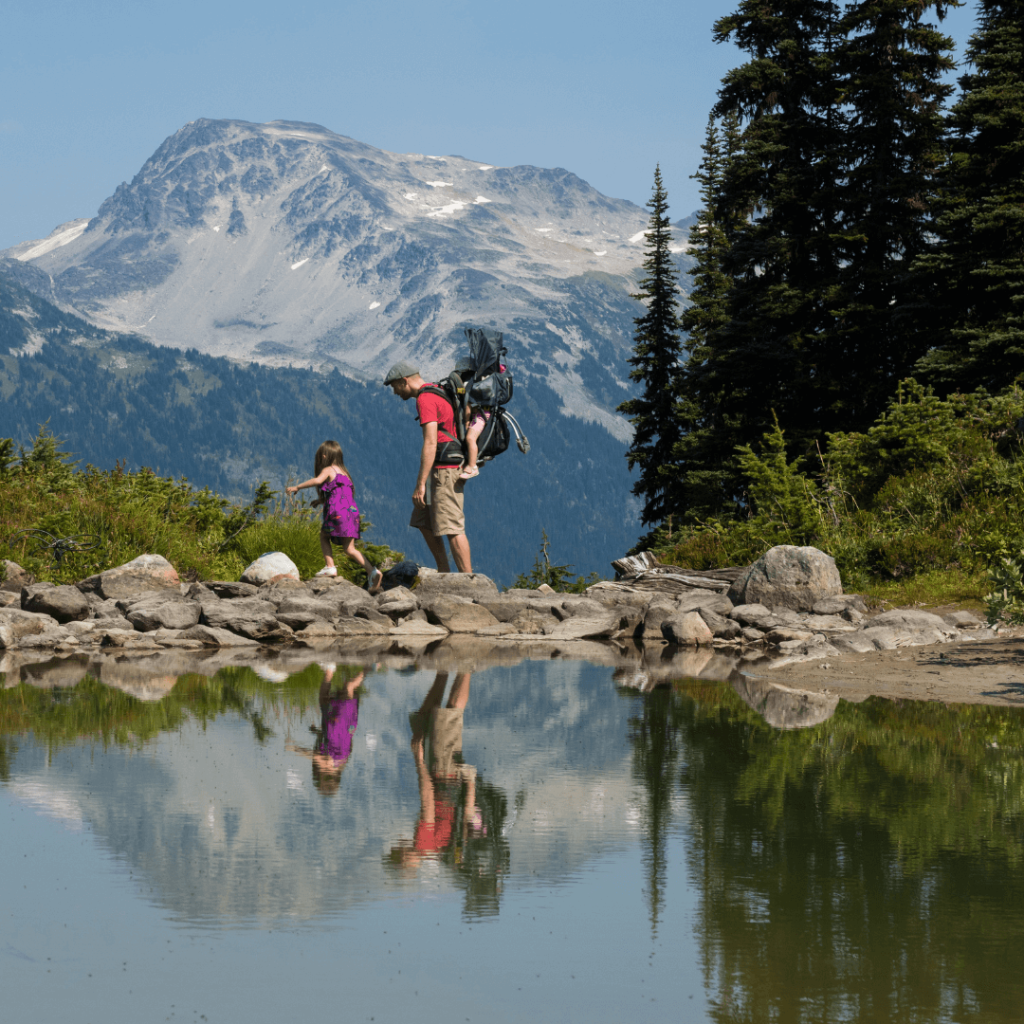 1. Johnston Canyon, Banff National Park, Alberta
Marvel at the stunning waterfalls and dramatic rock formations along the well-maintained path of Johnston Canyon. With its moderate difficulty level, this 5.8-kilometre round-trip hike is perfect for families seeking an awe-inspiring adventure in Banff National Park.
2. Lighthouse Park, West Vancouver, British Columbia
Enjoy coastal views and explore old-growth forests at Lighthouse Park in West Vancouver. With trails ranging from 1 to 6 kilometres, families of all ages can delight in the natural beauty and tranquillity of this picturesque coastal hike.
3. Fundy National Park, New Brunswick
Embark on the Laverty Falls Trail in Fundy National Park, a 5-kilometre loop showcasing stunning waterfalls and opportunities for wildlife spotting. This park offers a variety of easy to navigate trails, allowing families to immerse themselves in the diverse landscapes of the Atlantic coast.
Looking for Canadian destinations to explore? Check out: Must-Visit Destinations Across Canada For Adventure Seekers In 2023
4. Grasslands National Park, Saskatchewan
Discover the prairie landscapes and badlands formations of Grasslands National Park on the Valley of 1000 Devils Loop. This 3-kilometre hike provides a unique opportunity to explore the vast open spaces, spot wildlife, and appreciate the captivating geological features of Canada's prairies.
5. Cape Spear Path, Cape Spear, Newfoundland and Labrador
Take a journey along the Cape Spear Path, located near the easternmost point of North America. This 1.7-kilometre trail offers panoramic coastal views, historic sites, and a chance to witness seabird colonies, making it a memorable experience for families visiting Newfoundland and Labrador.
6. Gros Morne National Park, Newfoundland and Labrador
Explore the stunning landscapes of Gros Morne National Park through the family-friendly Tablelands Trail. This 4-kilometre hike takes you through an otherworldly terrain with exposed mantle rock, providing a unique geological experience that will captivate both children and adults.
7. Montmorency Falls Park, Quebec
Experience the awe-inspiring Montmorency Falls, located just outside of Quebec City. Take the 3.8-kilometre panoramic trail that offers stunning views of the waterfall and the St. Lawrence River. Families can also enjoy a cable car ride and observe the falls from various viewpoints, making it a perfect outing for all ages.
Affordable Canadian travel ideas: 7 Exciting & Budget-Friendly Travel Destinations For Canadians
8. Elk Island National Park, Alberta
Enjoy the Bison Loop Trail in Elk Island National Park, a 4.3-kilometre hike that allows families to observe herds of free-roaming bison, as well as other wildlife. With its tranquil surroundings and opportunities for wildlife viewing, this hike provides an immersive experience in the prairie landscapes of Alberta.
A final word on hiking in Canada
These eight epic hikes across Canada offer a range of landscapes, from canyons and coastlines to prairies and waterfalls, ensuring unforgettable family adventures in some of the country's most beautiful natural settings. Lace up your hiking boots, pack a picnic, and embark on these family-friendly hikes that combine scenic beauty with opportunities for exploration and connection with nature.