Happy Victoria Day! The first long weekend of the summer is finally here. What are you up to this weekend? Going camping? Taking a trip? Or having a BBQ with friends and family?
Canadians eagerly await this long weekend as it marks the unofficial start of summer and offers an opportunity to enjoy some well-deserved time off. As the weather warms up, people across the country engage in a variety of activities to make the most of this festive holiday. From fireworks and barbecues to cottage retreats, parades, and camping, there's something for everyone to enjoy. Here are some fun things Canadians do to celebrate and make the most of the Victoria Day long weekend.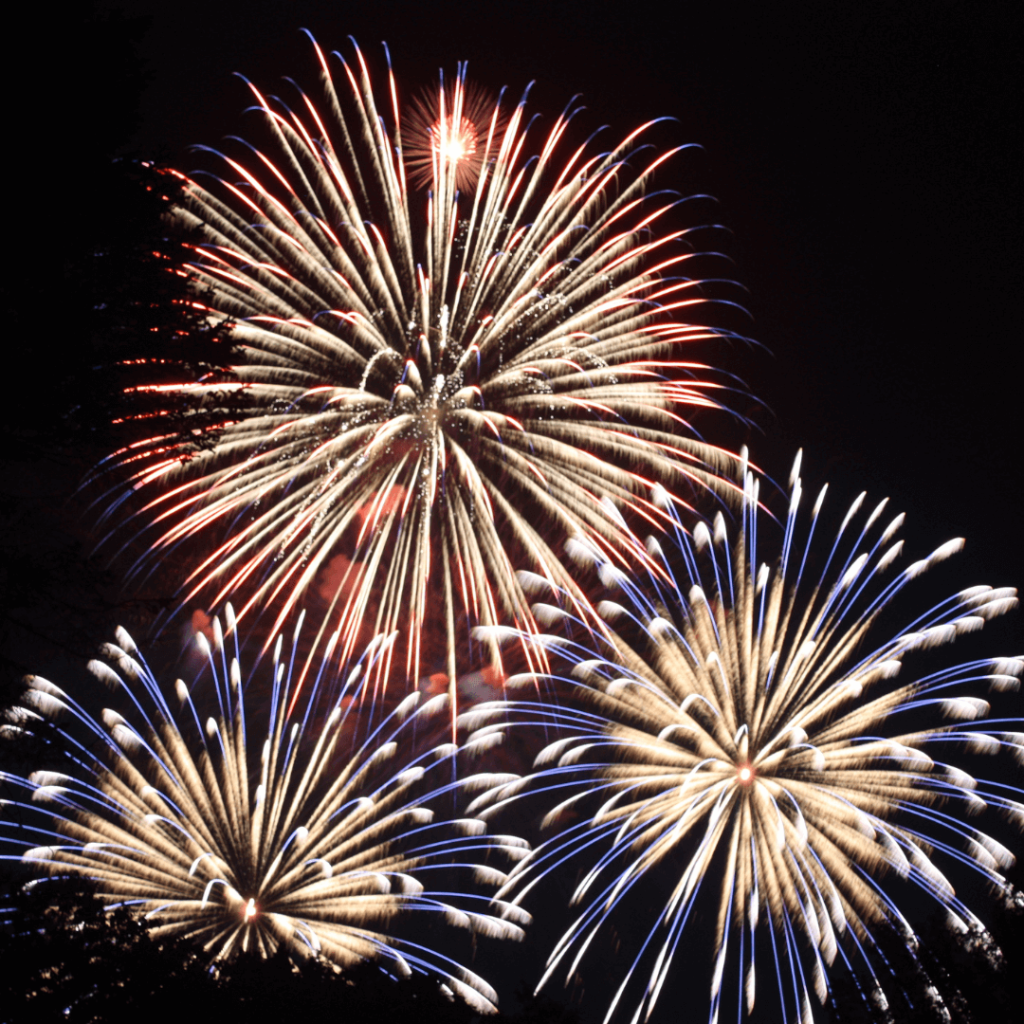 1. Fireworks displays
Fireworks are an integral part of Victoria Day celebrations in Canada. Across the country, cities and towns organize spectacular fireworks displays to commemorate the holiday. Families and friends gather in parks or waterfront areas to witness the vibrant bursts of colour lighting up the night sky. It's a magical experience that brings communities together and adds an enchanting touch to the festivities.
2. Barbecues and picnics
The Victoria Day long weekend is the perfect time to dust off the barbecue and indulge in some outdoor grilling. Canadians love hosting backyard barbecues and picnics with family and friends. Mouthwatering burgers, hot dogs, grilled veggies, and refreshing beverages make for a delicious and relaxed celebration. Parks and green spaces become popular picnic spots, where people can savour their meals amidst nature's beauty.
3. Cottage retreats
Many Canadians take advantage of the long weekend to escape the city and head to their cottages or lakeside retreats. Victoria Day is often seen as the unofficial opening of the cottage season. Canadians relish the tranquillity of nature, enjoying activities like boating, fishing, swimming, hiking, and camping. It's a chance to unwind, disconnect from everyday life, and appreciate Canada's breathtaking landscapes.
4. Camping
Camping is a beloved activity for many Canadians during the Victoria Day long weekend. It provides an opportunity to escape the hustle and bustle of city life and immerse oneself in nature. Canadians set up tents, gather around campfires, and enjoy the peaceful serenity of the great outdoors. Whether it's camping in national parks, provincial parks, or private campgrounds, spending the long weekend camping is a popular choice for outdoor enthusiasts.
Read more: Must-Visit Destinations Across Canada For Adventure Seekers In 2023
5. Parades and festivals
Victoria Day parades and festivals are a tradition in many Canadian communities. These vibrant events feature marching bands, floats, cultural performances, and more. People line the streets, cheering and waving Canadian flags as the parades pass by. Festivals often include live music, entertainment, food vendors, and fun activities for all ages. They provide a festive atmosphere where Canadians can come together and celebrate their heritage.
6. Outdoor sports and recreation
With the arrival of warmer weather, outdoor sports and recreational activities take center stage during the Victoria Day long weekend. Canadians engage in a wide range of activities, including hiking, cycling, kayaking, canoeing, golfing, and camping. It's a chance to enjoy the natural beauty of Canada's parks, trails, and waterways while staying active and connecting with nature.
Read more: How To Realize The Health Benefits Of Connecting With Nature
7. Gardening
As spring is in full bloom during Victoria Day, gardening enthusiasts embrace this long weekend to tend to their gardens. Canadians take pleasure in planting flowers, herbs, and vegetables in their outdoor spaces. Gardening centers and nurseries witness a flurry of activity as people stock up on plants and gardening supplies. It's a time for Canadians to showcase their green thumbs and create beautiful outdoor sanctuaries.
Get gardening tips here: Sustainable Gardening: How To Grow Your Own Food And Save Money
8. Relaxation and family time
Above all, the Victoria Day long weekend provides an opportunity for relaxation and quality time with loved ones. Canadians use this break from work and school to unwind, recharge, and bond with family and friends. Whether it's spending leisurely days at home, going for walks, enjoying cozy movie nights, or camping under the starry night sky, the focus is on creating cherished memories and appreciating the company of those we care about.
The Victoria Day long weekend is a time of celebration and enjoyment. Canadians make the most of this holiday by embracing the spirit of camaraderie, relaxation, and outdoor fun. It's a time to appreciate the beauty of nature and create lasting memories with family and friends.
Happy Victoria Day!