Who's ready to get their spook on? Looking for something scary to watch this Halloween season? Friday the 13th is the perfect day to kick off this ghoulish time of year.
Friday the 13th, the notorious day of superstition, fear, and all things eerie, is the perfect occasion to huddle up with some popcorn and delve into a marathon of spine-tingling horror movies. If you're a fan of the genre and subscribe to Netflix, you're in luck. The streaming platform offers a treasure trove of chilling and hair-raising films to get you in the spirit of Friday the 13th. Here's a list of some must-watch horror movies available on Netflix to set the mood for this superstitious day.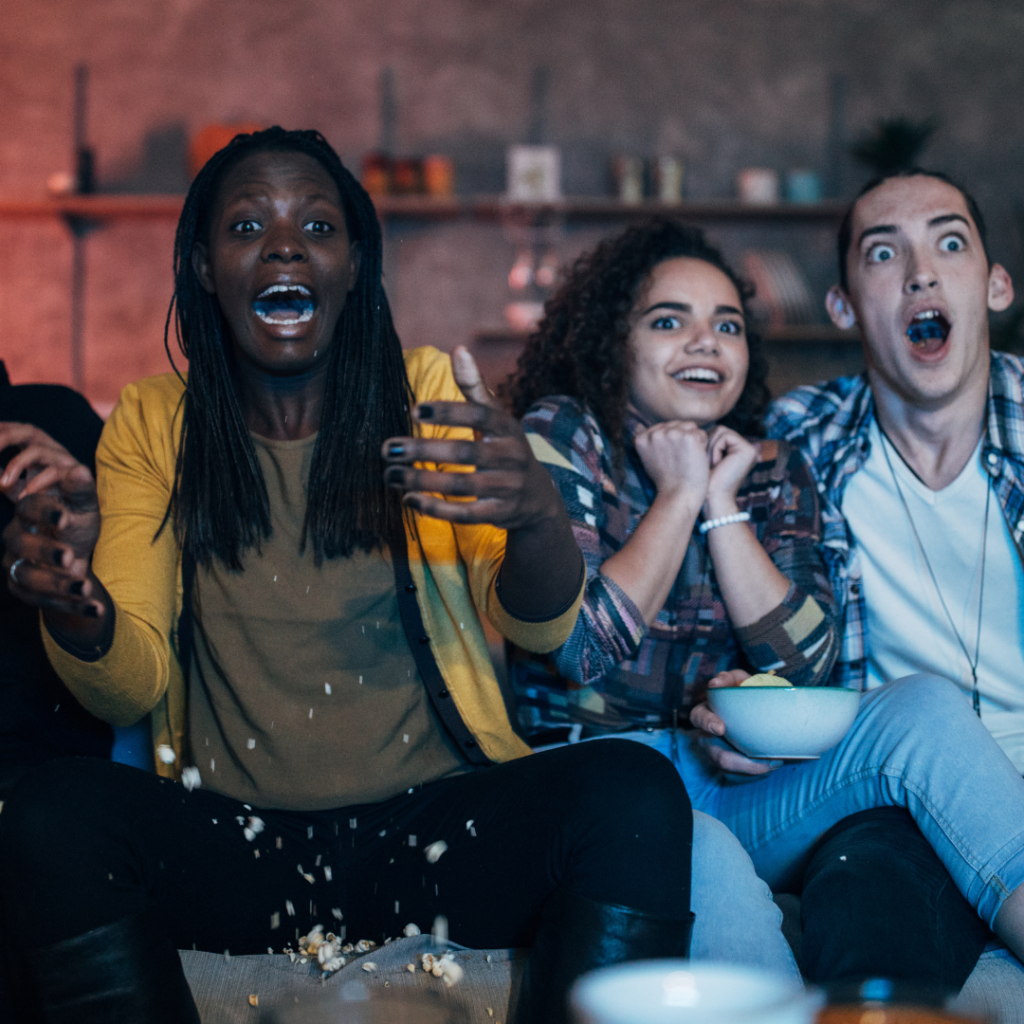 1. "The Conjuring" (2013)
Directed by James Wan, "The Conjuring" is a modern classic in the horror genre. This spine-tingling tale, inspired by real-life paranormal investigators Ed and Lorraine Warren, follows the terrifying experiences of a family in a haunted farmhouse. As they seek the help of the Warrens, they discover malevolent forces lurking in the shadows. If you enjoy a good old-fashioned haunted house story, this film is a must-watch.
2. "The Babadook" (2014)
Jennifer Kent's "The Babadook" is a psychological horror masterpiece that delves into the terrifying world of a sinister children's book character. A single mother, played by Essie Davis, must confront her worst fears when her young son becomes obsessed with an eerie storybook monster. This film excels in building an atmosphere of dread and is a must-see for horror enthusiasts.
3. "The Witch" (2015)
If you appreciate slow-burning horror and period pieces, "The Witch" is a hauntingly atmospheric choice. Set in 1630s New England, the film follows a Puritan family that faces supernatural forces in the woods surrounding their new home. The tension and atmosphere in this film are palpable, making it an ideal choice for fans of psychological horror.
4. "Mama" (2013)
Directed by Andrés Muschietti, "Mama" is a chilling horror film that explores the supernatural and the bond between two orphaned sisters. After spending five years in the wilderness, two young girls are discovered and taken in by their uncle and his girlfriend. However, it becomes clear that they brought something malevolent back with them from the forest, something they call "Mama." The film combines elements of psychological horror with supernatural scares, making it a captivating choice for fans of the genre.
5. "The Ritual" (2017)
"The Ritual" offers a gripping blend of psychological horror and survival thriller. After a tragic incident, a group of friends embarks on a hiking trip in the Scandinavian wilderness. Soon, they find themselves lost in the deep, foreboding forest, where something ancient and malevolent lurks. The film effectively blends elements of folklore with modern horror, delivering a unique and spine-chilling experience.
Check this out: Cut The Cable Bill: Choose From 5 Great Streaming Platforms
6. "Gerald's Game" (2017)
Adapted from the Stephen King novel, "Gerald's Game" explores the horrors of isolation and psychological trauma. When a woman finds herself handcuffed to a bed in a remote cabin after a sex game with her husband goes horribly wrong, she must confront her inner demons and a lurking presence in the room. Directed by Mike Flanagan, this film is a masterclass in suspense and psychological horror.
7. "The Autopsy of Jane Doe" (2016)
For those who appreciate a good old-fashioned horror mystery, "The Autopsy of Jane Doe" is a hidden gem. The film centers on a father-son coroner team who receives an unidentified female corpse with bizarre and terrifying clues. As they delve deeper into the autopsy, they uncover a series of chilling and inexplicable events that leave them questioning the nature of evil.
8. "Train to Busan" (2016)
If you're a fan of zombie horror, "Train to Busan" is a must-watch. This South Korean film takes place on a high-speed train where passengers must fight for their lives when a zombie outbreak engulfs the city. The film is a thrilling, emotional rollercoaster that combines pulse-pounding action with heart-wrenching drama.
9. "Veronica" (2017)
Directed by Paco Plaza, "Veronica" is a Spanish horror film inspired by a real-life paranormal case. The story follows a teenage girl who conducts a seance with her friends, inadvertently unleashing dark and malevolent forces. The film's intense and eerie atmosphere will keep you on the edge of your seat.
10. "The Haunting of Hill House" (2018) – A Series
While not a movie, this series adaptation of Shirley Jackson's classic novel is a must-mention. "The Haunting of Hill House" offers a perfect blend of horror, drama, and family dynamics. It follows a family that grew up in the most famous haunted house in the country and the traumas that continue to haunt them into adulthood. The series is well-crafted and exceptionally spooky.
This Friday the 13th, prepare yourself for a spine-tingling night of horror with these Netflix offerings. Whether you prefer supernatural scares, psychological thrills, or survival horror, there's something for every horror enthusiast to enjoy. So dim the lights, grab your popcorn, and get ready for a night of cinematic frights that will have you looking over your shoulder long after the credits roll.