Thinking about moving? Even though real estate prices have skyrocketed in Canada, there are still some places where you can find affordable housing prices.
When it comes to finding an affordable place to live in Ontario, many people immediately think of bustling cities like Toronto or Ottawa. However, hidden gems exist in lesser-known towns across the province that offer a more affordable cost of living without sacrificing quality of life. In this article, we'll unveil Ontario's best-kept secrets—towns that provide a balance of affordability, charm, and opportunities for residents seeking an affordable place to call home.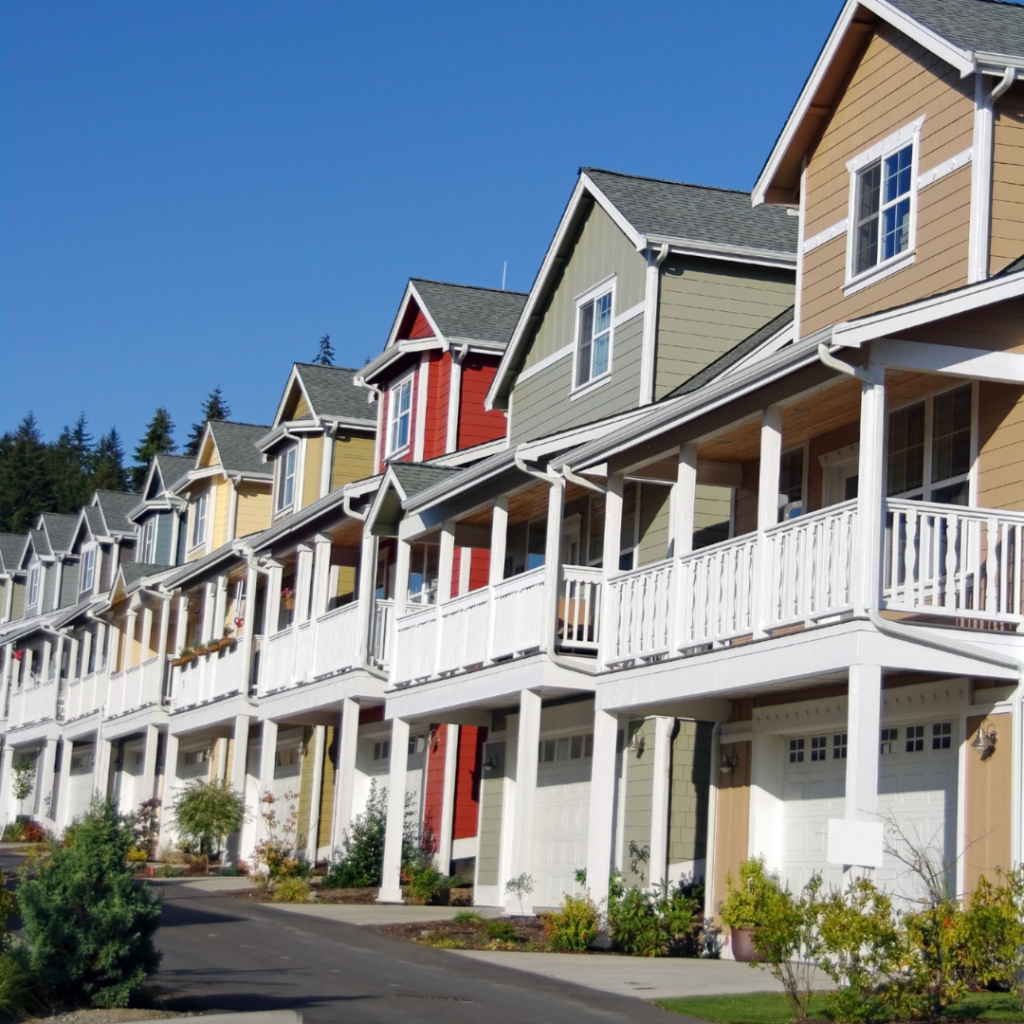 1. Stratford
Known as the "Shakespearean Capital of Canada," Stratford is a small town with a vibrant arts and culture scene. Despite its cultural significance, housing prices in Stratford remain relatively affordable. Residents enjoy a picturesque downtown, charming Victorian architecture, and a thriving local food scene. With its proximity to nature and numerous recreational activities, Stratford offers a high quality of life at an affordable price point.
2. Cobourg
Situated on the shores of Lake Ontario, Cobourg is a hidden gem that offers affordable living and a relaxed lifestyle. The town boasts beautiful sandy beaches, a historic waterfront, and a vibrant arts community. Cobourg also features affordable housing options, including charming heritage homes and modern condominiums. Residents can enjoy a small-town atmosphere while still having access to amenities, recreational activities, and a sense of community.
3. Peterborough
Located in the heart of the Kawartha Lakes region, Peterborough combines affordability with a thriving arts and cultural scene. The city offers a range of housing options, from affordable apartments to family homes, making it an attractive choice for individuals and families. With its numerous parks, trails, and lakes, Peterborough is a paradise for outdoor enthusiasts. The city also hosts a variety of festivals, events, and markets, providing residents with a vibrant social and cultural experience.
Read more: The Top 10 Cities In Canada To Call Home Where Average Household Income Aligns With Cost Of Living
4. Kingston
Nestled between Lake Ontario and the scenic Thousand Islands region, Kingston offers a mix of affordability, historical charm, and natural beauty. The city is known for its rich history, impressive architecture, and world-class educational institutions. Despite its amenities and cultural offerings, Kingston remains relatively affordable compared to larger cities in Ontario. Residents can explore the city's waterfront, enjoy outdoor activities, and immerse themselves in the vibrant arts and music scene, all while benefiting from a more affordable cost of living.
5. Belleville
Located in Eastern Ontario, Belleville is a picturesque town known for its friendly community, charming downtown, and affordable housing options. With a variety of amenities, including parks, recreational facilities, and a thriving arts and music scene, Belleville offers residents a high quality of life at a more affordable cost. The town's proximity to beautiful natural landscapes, such as the Bay of Quinte and Prince Edward County, further enhances its appeal.
6. Orillia
Situated in Simcoe County, Orillia combines small-town charm with affordability. Surrounded by lakes, including Lake Couchiching and Lake Simcoe, residents of Orillia enjoy access to numerous outdoor activities such as boating, fishing, and hiking. The town boasts a vibrant arts community, annual festivals, and a bustling downtown with locally-owned shops and restaurants. Affordable housing options, including detached homes and condominiums, make Orillia an attractive choice for those seeking an affordable place to call home.
7. Chatham-Kent
Chatham-Kent, located in southwestern Ontario, offers a relaxed and affordable lifestyle. The region is known for its agricultural heritage, historical sites, and beautiful natural surroundings. Housing prices in Chatham-Kent are notably lower compared to major cities in the province, making it an ideal destination for those looking for affordable living options. The town offers a range of amenities, including recreational facilities, parks, and access to nearby beaches along Lake Erie.
Looking to explore the country? Check out: 7 Exciting & Budget-Friendly Travel Destinations For Canadians
8. Sudbury
As the largest city in Northern Ontario, Sudbury offers affordable living in a scenic and natural environment. Known for its stunning landscapes, including its iconic Big Nickel monument and numerous lakes, Sudbury provides residents with ample outdoor recreational opportunities. The city also boasts a growing arts and cultural scene, with galleries, theatres, and music festivals. Sudbury offers affordable housing options, including apartments and single-family homes, making it an appealing choice for individuals and families seeking an affordable place to live without sacrificing amenities and access to nature.
While Ontario's major cities often dominate the spotlight, there are hidden gems across the province that offer affordable living without compromising on the quality of life. Towns like Stratford, Cobourg, Peterborough, and Kingston provide residents with a combination of affordability, charm, and a sense of community. These best-kept secrets offer a glimpse into the affordable living options available throughout Ontario.