Is it beer o'clock yet? Canada's craft beer scene has exploded over the past decade, with microbreweries popping up from coast to coast, each offering a unique blend of flavours, styles, and experiences. Whether you're a beer connoisseur or just looking to explore something new, Canada's microbreweries have a lot to offer. In this article, we'll take you on a journey through the top 10 microbreweries that are making waves across the country.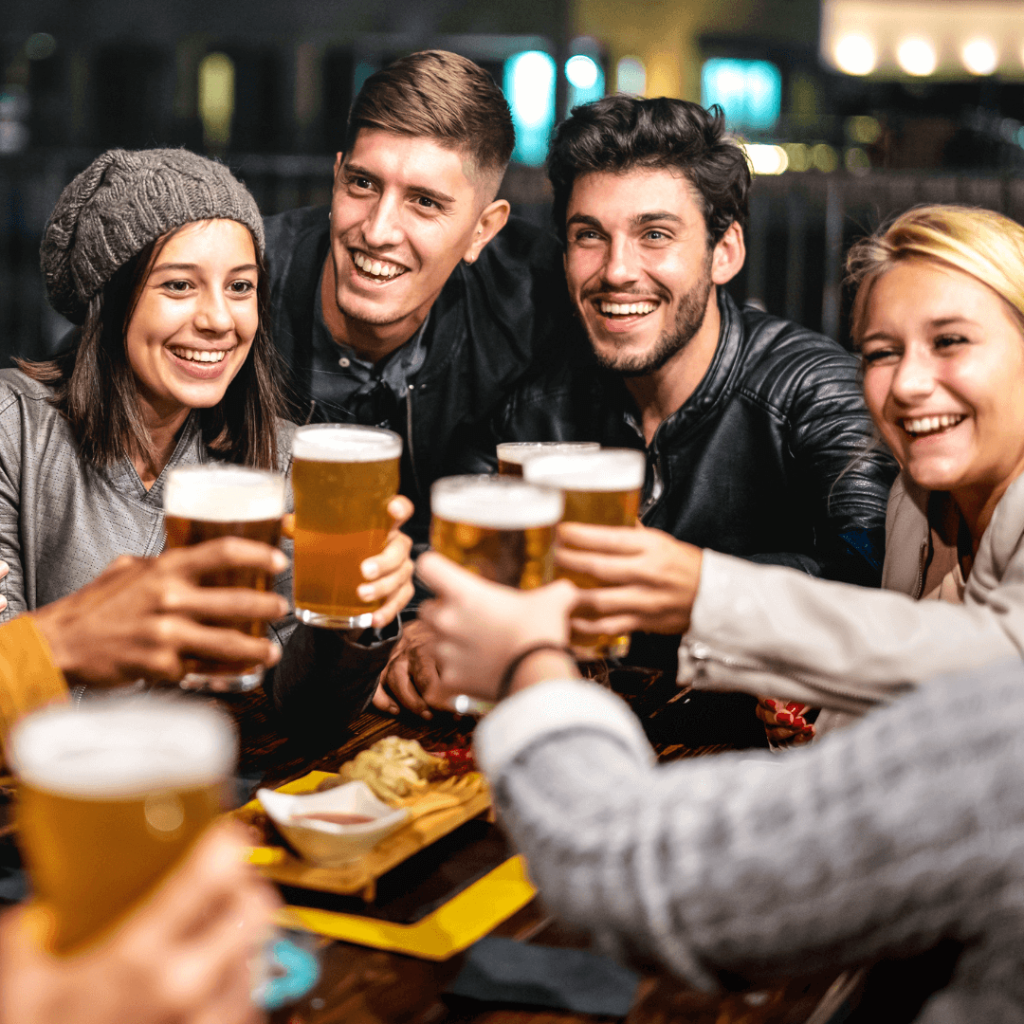 1. Steam Whistle Brewery (Toronto, Ontario)
Steam Whistle Brewery, located in Toronto, is known for its iconic green bottles and its signature Pilsner lager. It's famous for its purity law adherence and dedication to producing a consistently crisp and refreshing beer.
2. Granville Island Brewing (Vancouver, British Columbia)
Situated on Granville Island in Vancouver, this brewery has been a staple in the Canadian craft beer scene for decades. Their small-batch beers and innovative flavours, like the Lions Winter Ale, have garnered a dedicated following.
3. Railway City Brewing Co. (St. Thomas, Ontario)
Operating out of St. Thomas, Ontario, Railway City started as a small brewery in 2008. The brewery was named honoured by the history and heritage of our small industrial town. Its mainline staple, Dead Elephant Ale IPA, is an homage to Jumbo The Elephant.
4. Unibroue (Chambly, Quebec)
Unibroue is a Quebec-based brewery that combines traditional Belgian brewing methods with Canadian creativity. Their Trois Pistoles and La Fin du Monde are world-renowned for their complex flavours.
5. Parallel 49 Brewing Company (Vancouver, British Columbia)
This Vancouver brewery is known for pushing the boundaries of craft brewing. With a wide range of beers, from IPAs to stouts, Parallel 49 is always experimenting and keeping things exciting.
All this beer talk is making us hungry! How about you? Check out: Snack Healthy: 7 Snacks You Can Enjoy Everday Guilt Free
6. Beaus All Natural Brewing (Vankleek Hill, Ontario)
Beau's is all about organic, eco-friendly brewing. Their Lug Tread Lagered Ale is a fan favourite, and their commitment to sustainability is equally impressive.
7. Hoyne Brewing Company (Victoria, British Columbia)
Hoyne Brewing, located on Vancouver Island, prides itself on producing small-batch, handcrafted ales. Their Dark Matter is a must-try for stout enthusiasts.
Four Winds is renowned for its creative and adventurous brewing, which often includes experimentation with different yeast strains and unique ingredients. Their Nectarous Dry-Hopped Sour is a standout.
More snack ideas: 8 Great Healthy Late Night Snacks For Canadians
9. Propeller Brewing Company (Halifax, Nova Scotia)
Propeller Brewing in Halifax has been crafting exceptional beer since 1997. Their Extra Special Bitter and IPA are beloved by locals and visitors alike.
10. Wild Rose Brewery (Calgary, Alberta)
Wild Rose Brewery is at the heart of Calgary's craft beer scene. Their beer selection, like the Electric Avenue, pays homage to the city's vibrant culture.
These microbreweries represent a mere fraction of the diverse and exciting craft beer landscape in Canada. The beauty of craft beer lies in its constant evolution and innovation, as brewers experiment with ingredients and styles to deliver fresh and unique experiences to consumers. Exploring these microbreweries, whether you're a seasoned beer aficionado or just a casual drinker, is an opportunity to taste the passion and creativity that Canadian brewers pour into every pint.
The craft beer scene has not only contributed to the culinary culture of Canada but also its economy, creating jobs and fostering local entrepreneurship. Many microbreweries collaborate with local businesses, use regional ingredients, and engage in sustainable practices, making their impact extend beyond the brewing process.
If you have the opportunity to visit Canada, or even if you're a local looking to expand your palate, make sure to add these top 10 microbreweries to your must-visit list. It's a journey that will not only satisfy your taste buds but also immerse you in the rich tapestry of Canadian craft beer culture. So, whether you prefer a hoppy IPA, a smooth lager, or an adventurous sour, you're sure to find something to delight your senses at these outstanding microbreweries across the Great White North.