Who wants to go shopping? A little retail therapy is a great way to spend time with family and friends. Lucky for you, Canada has a lot of great malls in cities across the country.
If you're a savvy shopper looking for the best deals, Canada offers a multitude of shopping malls that cater to your bargain-hunting desires. From coast to coast, these retail destinations are known for their wide range of stores and incredible discounts. In this article, we will take you on a journey through some of the best malls across Canada, where you can discover unbeatable deals and shop till you drop.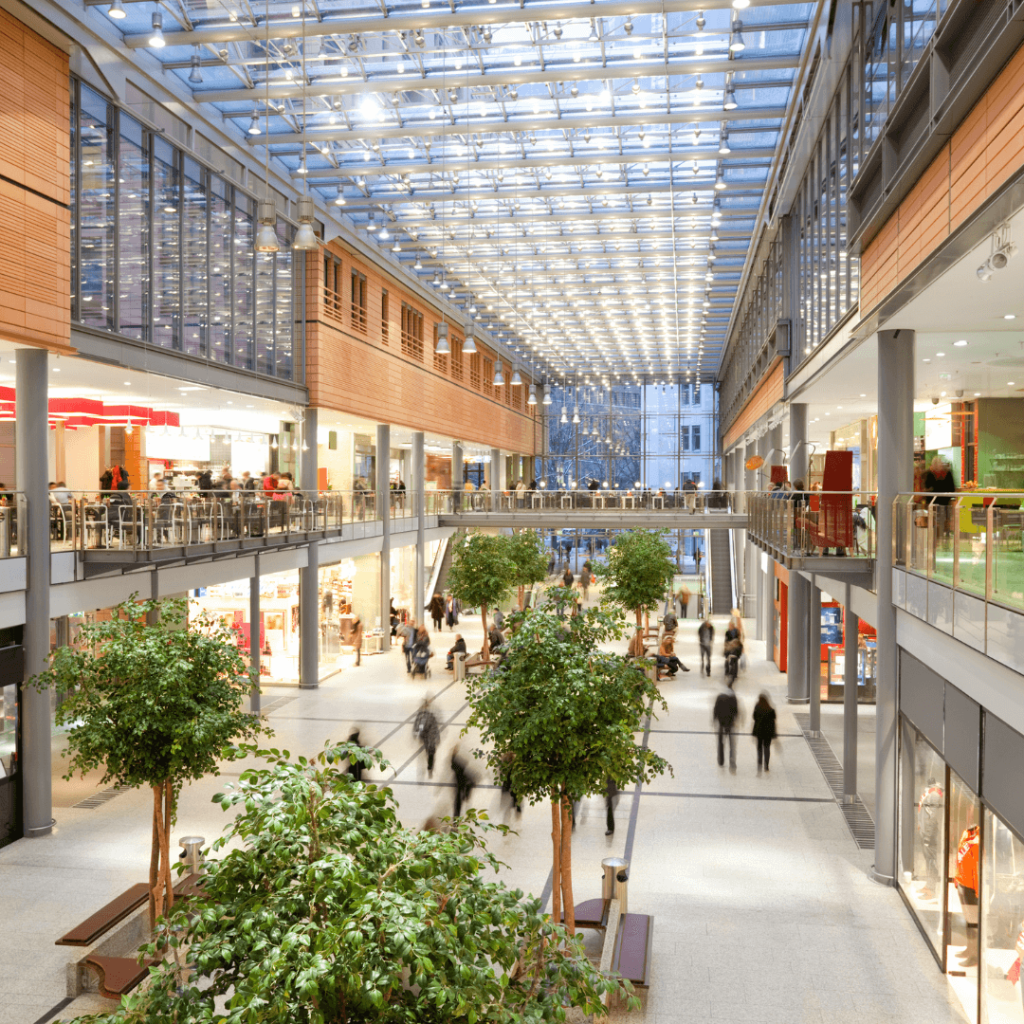 1. Toronto Eaton Centre, Toronto, Ontario
Located in the heart of downtown Toronto, the Toronto Eaton Centre is a shopaholic's paradise. With over 250 stores and services, including major retailers and trendy fashion boutiques, this mall offers an impressive selection of merchandise. During seasonal sales and special events, shoppers can find incredible deals on clothing, accessories, electronics, and more. The Toronto Eaton Centre's central location and diverse range of stores make it a must-visit destination for those in search of the best deals in the city.
2. West Edmonton Mall, Edmonton, Alberta
Known as North America's largest shopping mall, West Edmonton Mall offers a shopping experience like no other. In addition to its extensive array of retailers, this mall features exciting attractions such as an indoor amusement park, water park, and ice rink. When it comes to finding deals, the West Edmonton Mall doesn't disappoint either. With numerous sales, promotions, and outlet stores, visitors can score excellent discounts on fashion, home goods, and entertainment. Plan a visit to this iconic mall and indulge in the ultimate shopping spree.
Read more: 8 Key Elements In Life That Make Canadians Holistically Wealthy
3. Metropolis at Metrotown, Burnaby, British Columbia
Situated in the Greater Vancouver area, Metropolis at Metrotown stands as British Columbia's largest shopping mall. With over 400 stores and services, this mall provides a diverse shopping experience for all tastes and budgets. From high-end luxury brands to popular retailers, shoppers can discover a range of deals and discounts throughout the year. The mall's central location and convenient access to public transportation make it an ideal destination for finding the best deals while enjoying the beautiful city of Vancouver.
4. CF Chinook Centre, Calgary, Alberta
As one of Calgary's premier shopping destinations, CF Chinook Centre offers a mix of luxury brands, designer boutiques, and popular retailers. With more than 250 stores, shoppers can explore a variety of fashion, beauty, and home goods options. The mall frequently hosts sales events and offers exclusive promotions, providing visitors with ample opportunities to snag the best deals. CF Chinook Centre's modern ambiance, diverse dining options, and well-curated selection of stores make it a go-to shopping destination in Calgary.
5. Vaughan Mills, Vaughan, Ontario
Located just outside of Toronto, Vaughan Mills is a popular shopping destination known for its outlet stores and discounted prices. With over 250 retailers, including outlet versions of well-known brands, fashion boutiques, and home decor stores, Vaughan Mills offers a wide range of options for bargain hunters. Visitors can take advantage of regular sales, clearance events, and special promotions to find incredible deals on clothing, accessories, electronics, and more.
BONUS: Get your thrill on at Canada's Wonderland. It's only minutes away!
6. McArthurGlen Designer Outlet Vancouver Airport, Richmond, British Columbia
McArthurGlen Designer Outlet, situated near Vancouver International Airport, is a shopping haven for fashion enthusiasts seeking high-end brands at discounted prices. This open-air mall features over 80 designer and luxury brands, including Calvin Klein, Coach, Michael Kors, and more. With its European-inspired architecture, vibrant atmosphere, and year-round savings of up to 70%, McArthurGlen provides a unique shopping experience. Visitors can score exclusive deals on designer clothing, accessories, footwear, and home goods, making it a must-visit destination for fashion-conscious individuals.
7. Outlet Collection Winnipeg, Winnipeg, Manitoba
Outlet Collection Winnipeg is the largest outlet shopping center in Manitoba, offering incredible deals on a wide range of products. With over 100 retailers, including popular brands and designer outlets, this mall caters to diverse shopping preferences. From clothing and accessories to home decor and electronics, shoppers can find discounted prices on their favourite brands. The mall's spacious layout, variety of dining options, and regular promotions make it a go-to destination for those looking for unbeatable deals in Winnipeg.
8. Halifax Shopping Centre, Halifax, Nova Scotia
Halifax Shopping Centre is a premier shopping destination in Atlantic Canada, known for its excellent retail offerings and enticing deals. With over 160 stores, including major department stores, specialty boutiques, and international brands, visitors can explore a diverse range of fashion, beauty, electronics, and more. The mall hosts seasonal sales events, offering significant discounts on a wide range of products. With its convenient location and commitment to providing a memorable shopping experience, Halifax Shopping Centre attracts both locals and tourists looking for great deals in the Maritimes.
From bustling city centers to suburban landscapes, Canada is home to some of the best malls for finding unbeatable deals. Whether you're in Toronto, Edmonton, Vancouver, or Calgary, these shopping destinations provide an exciting shopping experience with a vast selection of stores and incredible discounts. Get ready to embark on a shopping adventure and score the best deals across Canada.